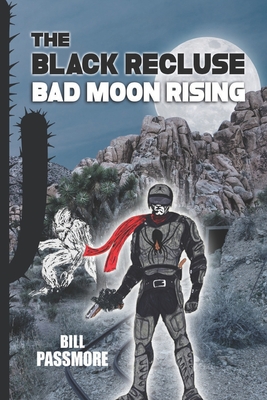 The Black Recluse
Bad Moon Rising
Paperback

* Individual store prices may vary.
Description
A true story that screams out to "blast" into fiction Birth of a new and unorthodox super crime fighter....The Black Recluse. Satan's evil pawns, wolf creatures, cannibals, and a killer's worst nightmare explodes when a four-year-old boy becomes addicted to venom after being bit by a rare black recluse spider turning him into a homegrown, faster than a rattlesnake, stronger than a brahma bull, super FBI crime fighting "machine" that rides his Harley "Destroyer" with no fear staring death straight in the eye with a double barrel, sawed off shotgun, and loving it This story contains geographical and educational sections...mystery and crime...human trafficking...and science fiction.The Black Recluse isn't your ordinary super crimefighter. He is like no other species walking this planet - Numero Uno. Quicker than a giant pit viper Cottonmouth, and although human, his space age impenetrable costume and developing superior strength and instincts from the venom addiction makes him damn-near invincible.After growing up with a tough street gang as a young teenager the FBI got wind of him and quickly made him their top-secret crime fighting weapon during the 1950's and 60's. He thrives on being "dark and sexy," and lives for this dangerous lifestyle that's like a cold moonless night.In Bad Moon Rising, his ultimate challenge is the scientifically created wolf creature who pushes the Black Recluse's instincts and strength to their limit.
Independently Published, 9781670861115, 196pp.
Publication Date: December 3, 2019