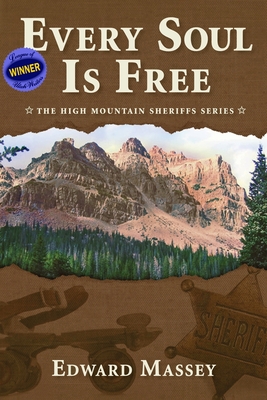 Every Soul Is Free
Paperback

* Individual store prices may vary.
Description
Golden Quill Award for Best Published Book, 2014, Awarded by the League of Utah Writers
How can a man choose between loyalty to his heritage and to the people he loves? In 1948, in the mountainous world of Coalville, Utah, Sheriff Mark Willford Simms-third in the line of sheriffs who made the ultimate sacrifice for the job-must follow his calling and bring back to justice a man he caught once before, a man he raised like a son. The killer has escaped from the troopers transporting him across the state line. Simms pins on his star, ignores his poor health, and promises his grandson that he'll be back on Sunday. The sheriff and his posse pursue the fugitive by truck, on horseback, and on foot through a mountainous blizzard and 100 years of history to a final confrontation, 11,000 feet up in the High Uintahs. Simms, a hard, matter-of-fact, molder of men, leads his four deputies. Strong ties, from pioneer ancestors to military service, bind the deputies and the relentless sheriff. But the renegade is intimately acquainted with the rugged mountains and his dogged pursuers-this will be no ordinary manhunt. "In a narrative that is as much a personal and spiritual quest as it is a manhunt, the reader is privileged to an intimate look into the mind and soul not of a hero or of greatness, but of something more mundane and yet ultimately more satisfying-that of a very good man. By joining Sheriff Simms and his deputies on his quest to retrieve an escaped convict (himself a figure of enormous complexity), we also journey toward something like truth and self-realization, yet always grounded in the so-called 'real world, ' which is at times all too real and all too sad. And yet, as we are reminded in prose that is at once eloquent and unselfconscious, it is the only one we have." -John Tessitore, Editor, Ethics & International Affairs
Independently Published, 9781671270350, 308pp.
Publication Date: December 4, 2019