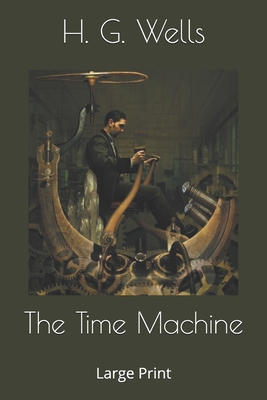 The Time Machine (Paperback)
Large Print
Independently Published, 9781672384728, 274pp.
Publication Date: December 7, 2019
Other Editions of This Title:
Digital Audiobook (6/10/2013)
Paperback (8/1/2013)
Paperback (1/4/2020)
Paperback (7/22/2019)
Paperback (7/15/2011)
Paperback (9/19/2019)
Paperback (11/20/2017)
Paperback (1/5/2013)
Paperback (1/5/2013)
Paperback (4/1/2009)
Paperback (6/9/2010)
Paperback (2/14/2014)
Paperback (6/19/2012)
Paperback (4/12/2018)
Paperback (6/18/2010)
* Individual store prices may vary.
Description
Wells touches gently on time travel as a notion, but mostly The Time Machine is about the terminal future he sees for mankind: His nameless time traveler ventures to the world that will be 802,701 A.D., And there he finds mankind divided among the Eloi and the Morlocks. The Eloi are a gentle, winsome, idle race, who do not labor; the Morlocks, in contrast, are a barbaric race - who use the Eloi for food. It's a grim vision, and a gripping one.