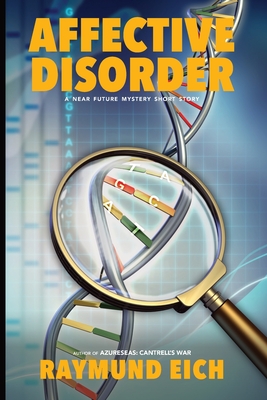 AffEctive Disorder
Paperback

* Individual store prices may vary.
Description
A hard-boiled private eye meets a high-tech mystery, in this short story by the author of the Stone Chalmers interstellar espionage seriesA multi-millionaire heiress committed suicide after a biotech company implants an experimental treatment device in her brain. Her grieving, lawyer husband sued the company for millions more. In comes a private investigator, ex-cop Albert Jimenez. Hired by the biotech company to dig up dirt on the "grieving" husband. He expected the usual: greed, a mistress, emotional manipulation, a marriage on the rocks.Instead he found something far more sinister. Questions of brain chemicals and free will. Questions of what it means to be human.
Independently Published, 9781676427674, 36pp.
Publication Date: December 16, 2019