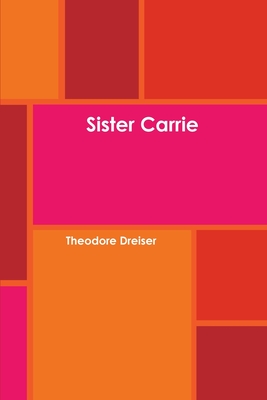 Sister Carrie
Paperback

* Individual store prices may vary.
Other Editions of This Title:
Digital Audiobook (6/21/2005)
Paperback (5/21/2021)
Paperback (2/27/2020)
Paperback (2/14/2020)
Paperback (9/26/2020)
Paperback (8/11/2017)
Paperback (12/8/2020)
Paperback (4/23/2012)
Paperback (2/2/2021)
Paperback (5/3/2017)
Paperback (4/16/2018)
Paperback (6/15/2017)
Paperback (1/28/2021)
Paperback (5/22/2017)
Paperback (12/26/2013)
Paperback (3/30/2014)
Description
Sister CarrieDissatisfied with life in her rural Wisconsin home, 18-year-old Caroline "Sister Carrie" Meeber takes the train to Chicago, where her older sister Minnie, and Minnie's husband, Sven Hanson, have agreed to take her in. On the train, Carrie meets Charles Drouet, a traveling salesman, who is attracted to her because of her simple beauty and unspoiled manner. They exchange contact information, but upon discovering the "steady round of toil" and somber atmosphere at her sister's flat, she writes to Drouet and discourages him from calling on her there.Carrie soon embarks on a quest for work to pay rent to her sister and her husband, and takes a job running a machine in a shoe factory. Before long, however, she is shocked by the coarse manners of both the male and female factory workers, and the physical demands of the job, as well as the squalid factory conditions, begin to take their.
Lulu.com, 9781678002848, 396pp.
Publication Date: March 9, 2020