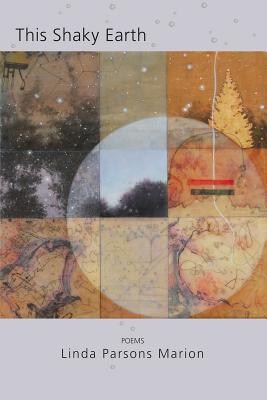 This Shaky Earth
Poems
Paperback

* Individual store prices may vary.
Description
Linda Parsons Marion's fourth poetry collection, This Shaky Earth, straddles time, family divisions and legacies, and the regions of her native Tennessee. From her grandmother's indwelling kitchen and raggedy garden plot to now being a grandmother and gardener herself, she cultivates the lessons and language of the past in her own backyard. Marion's poems are leavened with a hunger to understand the upheavals of childhood and its growing pains, to be fed full to bursting on life's vegetable immensity, to face the passing seasons with grace, where all she knows of this black-eyed earth is perishing even as it flowers.  


Old Words


The old words you polish and peel,
choice fruit for my stirred ruminations: ballpeen
and tenpenny hammered anew, cotoneaster
spreadeagle by the wayside. I say them
with you and after you, honeydew on the tongue,
a tad sigoglin. Here of late, memory's diction
slips, my lexicon less akimbo, loose lipped.
What to do but stagger punchdrunk on the lawn's
glissando, turn, turn ecclesiastical. Sanko on
over here, drop pebbled syllabics, six-stringed
enjambments like you never done before, howl
wordful under a blue moon twice risen. Rapture
my puny breath to high heaven: sotto voce,
big as all getout. Speak, sacred harp.
Texas Review Press, 9781680030853, 88pp.
Publication Date: May 15, 2016
About the Author
LINDA PARSONS MARION is poet, playwright, and an editor at the University of Tennessee and a resident of Knoxville. She is author of three poetry collections and was poetry editor of Now & Then magazine for many years, Marion received literary fellowships from the Tennessee Arts Commission, as well as the Associated Writing Programs' Intro Award.
or
Not Currently Available for Direct Purchase