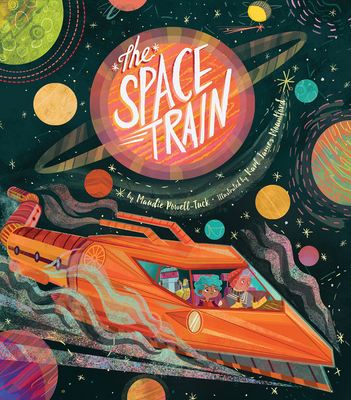 The Space Train (Hardcover)
Tiger Tales., 9781680101584, 32pp.
Publication Date: October 1, 2019
* Individual store prices may vary.
Description
In a space station many light years from Earth, Jakob lives with Grandma, a robot chicken named Derek, and ToolBot, a robot. One day, Jakob finds an enormous rusty, broken rocket in a hangar. "That's not a rusty rocket!" Grandma says excitedly. "It's the SPACE TRAIN!" She tells him that the Space Train used to travel across the universe "faster than the fastest spaceship." Jakob desperately wants to fix the train. Can they do it?
About the Author
Maudie Powell-Tuck spends too much of her time in expensive shops looking at clothes and glittery things she can't afford, and dreaming about owning a pug named Stanley (when she's not writing, of course). She'd love to say that she runs marathons – but that would be a lie.