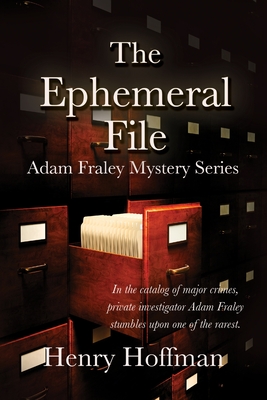 The Ephemeral File
Adam Fraley Mystery Series
Paperback

* Individual store prices may vary.
Description
How rewarding is it...the effort to track down a lost love from long ago? Richly rewarding when you consider the trail of fond memories awaiting you on your journey back in time. What's more, there is always the potential of that coveted reunion with the person who is the source of all your warm remembrances. Yet, how many who embark on such a journey weigh beforehand the risks involved? As private investigator Adam Fraley discovers in a case undertaken as a favor to a colleague, these unintended consequences pale in comparison to those resulting from an incident unearthed by him that was buried in a cover-up spanning nearly a half century. It was an event law enforcement officials came to recognize as one of the rarest transgressions in the catalog of major crimes. Ultimately, it is a case that ends up in a court of law where the raw emotions surrounding the original crime are laid bare, exposing a familial tragedy of lasting consequence.
Melange Books, 9781680466676, 184pp.
Publication Date: June 11, 2018