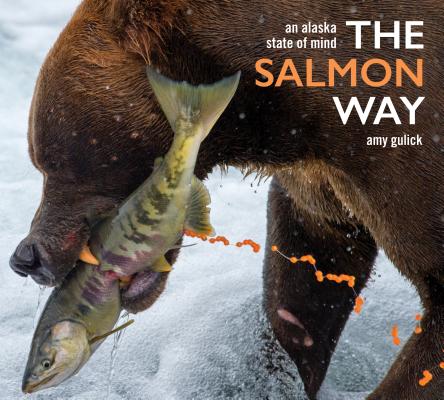 The Salmon Way (Hardcover)
An Alaska State of Mind
Mountaineers Books, 9781680512380, 192pp.
Publication Date: May 1, 2019
* Individual store prices may vary.
Description
"Few who read this illuminating book or see the author's awe-inspiring color photographs will fail to come away with a sense that this is a way of life well-worth preserving. A rich, compelling look at a thriving yet increasingly threatened natural resource and those who depend on it." -Kirkus Reviews
Long before it was the "oil state," Alaska was the "salmon state"
Emphasizes that salmon protection is good for Alaska
Alaskans have deeply personal relationships with their salmon. These remarkable fish provide a fundamental source of food, livelihood, and identity, and connect generations and communities throughout the state. Yet while salmon are integral to the lives of many Alaskans, the habitat they need to thrive is increasingly at risk as communities and decision makers evaluate large-scale development proposals.
The Salmon Way
celebrates and explores the relationships between people and salmon in Alaska. Through story and images, author Amy Gulick shows us that people from wildly different backgrounds all value a salmon way of life. In researching her new book, Amy spent time with individuals whose lives are inextricably linked with salmon. Commercial fishermen take her on as crew; Alaska Native families teach her the art of preserving fish and culture; and sport fishing guides show her where to cast her line as well as her mind. Each experience expands our understanding of the "salmon way" in Alaska. Learn more at www.thesalmonway.org.