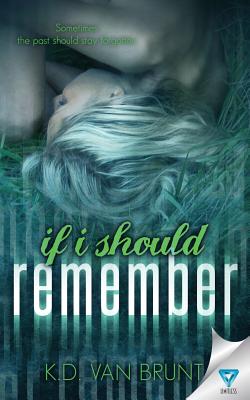 If I Should Remember
Paperback

* Individual store prices may vary.
Description
Memories make us human. Are we still alive if we can't remember? Seventeen-year-old Zoe Laleigh has accepted that sometimes the only way to survive today is to wipe away the past. That's what her loving parents and dedicated psychiatrist are helping her do-forget. What, she's not entirely sure. All she knows is when an entire year of recollections goes missing, there's definitely something wrong. Sometimes the past isn't so easily forgotten... Through a flood of dreams, Zoe realizes something happened. Something terrible and tragic. Her lost year is a monster hiding in the shadow of her nightmares, taunting her, but unwilling to reveal itself. When her family relocates, she hopes a new town and new school will help her regain a sense of normalcy. If only it were that easy. Strangely enough, only her dog, Rin, seems to understand her... He is somehow connected to her lost year-connected to why she keeps doing things her mother calls reckless, foolish, and dangerous. And when she starts to hear voices and sees things no one else can, she is forced to question her own sanity. The monster of her nightmares has returned, bringing with it the single question that plagues her at night... What is there to remember?
Limitless Publishing LLC, 9781680584776, 300pp.
Publication Date: January 25, 2016