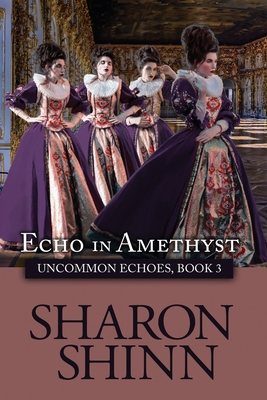 Echo in Amethyst
Paperback

* Individual store prices may vary.
Other Editions of This Title:
MP3 CD (11/26/2019)
Description
An Echo and an Original
Lady Elyssa despises her echoes-the creatures who look just like her and copy her every move. But it's only the echoes that mark her as a high noble, someone elite enough to marry the king's youngest son, Jordan. She can't get rid of the echoes, so instead she amuses herself by torturing them when no one is looking.
But there's something Elyssa doesn't know: Her casual cruelty has brought one of the echoes to life. And this echo, Hope, is learning to think and speak and act on her own. There's something else Elyssa doesn't know: Hope has witnessed her secret meetings with revolutionaries bent on starting a war and overthrowing the king. And Hope has made friends in high places-very high places.
Ethan Ellenberg Literary Agency, 9781680681758, 404pp.
Publication Date: July 30, 2019