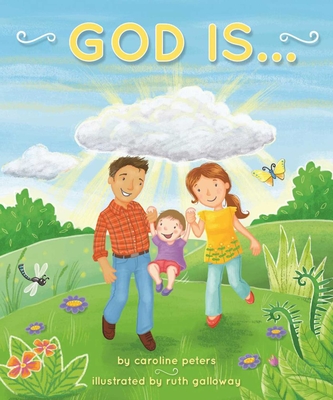 God Is . . . (Board Books)
Good Books, 9781680992847, 16pp.
Publication Date: June 6, 2017
Description
Introducing God to small children can be a daunting task. With God Is . . ., children can learn big concepts in little ways by hearing what scripture says about the character and nature of God. The pages of this special book will explore who God is, how He loves His creation, and how He cares for each and every one of us. On every page, children will find easy-to-remember explanations of God such as, "God is . . . your Creator," "God is . . . powerful," "God is . . . your friend," and finally, "God is . . . love." The bright and cheerful pages are perfect for young eyes, illustrating the truths of scripture in a way that will make children eager to learn more about what the Bible says about God. The durable pages of this board book are specially made for active toddlers so they can return to each page during playtime, bedtime, or anytime This charming book offers parents an uncomplicated and loving way to bring their little ones closer to God. In God Is . . ., little ones will find themselves in a special world in which they can explore the characteristics of God.
About the Author
Caroline Peters is an elementary school teacher with two small children of her own. She loves to make up stories and games with her girls to make learning about faith more fun. She and her family reside in a small seaside town outside of Boston, Massachusetts. Ruth Galloway studied art at A-level but is essentially self-taught. She knew she was going to be an artist from the age of eight, and is now a successful illustrator of a number of picture books. She is married with two children and lives in Berkshire, Massachusetts.
Advertisement