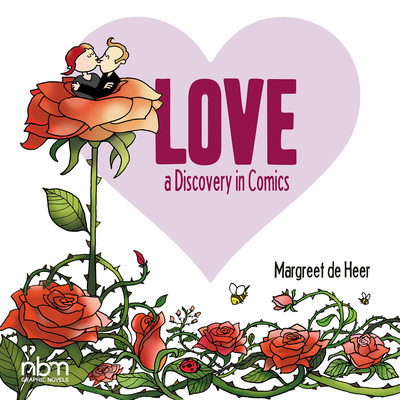 Love (Hardcover)
A Discovery in Comics
NBM Publishing, 9781681122106, 128pp.
Publication Date: June 15, 2019
* Individual store prices may vary.
Description
How to describe love? Is love passion, stability, friendship, or all of the above? In this comics exploration, de Heer investigates different questions about love. Is there really such a thing as finding The One? What happens in the brain when we fall in love? How can we keep long-term love? What to do about a broken heart? Margreet herself seems to have found her ideal partner in Yiri, but after so many years of marriage, how about that Seven Year Itch? This book deals with many aspects of love, sex, and relationships in a lighthearted, playful, and thought-provoking manner.
About the Author
Margreet de Heer studied theology but decided to become a comic artist and graphic novelist. She and comic expert Kees Kousemaker have collaborated on the online Comiclopedia and on a book about Dutch comics.
Praise For Love: A Discovery in Comics…
"The depths of love's mysteries may be endless, but de Heer's book is an entertaining attempt to explain it all." —Peter Dabbene, Foreword
"De Heer's lighthearted but comprehensive touch on love make this entry into the "Discovery" series a treat for almost any curious reader." — Emilia Packard, Library Journal