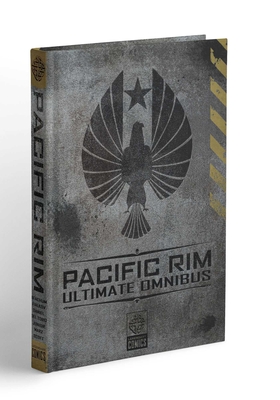 Pacific Rim Ultimate Omnibus
Hardcover

* Individual store prices may vary.
Description
For the first time ever, the Pacific Rim: Ultimate Omnibus brings together New York Times best-selling Pacific Rim: Tales from Year Zero (presented by Guillermo Del Toro and written by Pacific Rim screenwriter Travis Beacham) alongside the sequels Pacific Rim: Tales from the Drift (written by Joshua Fialkov), Pacific Rim: Aftermath, Pacific Rim: Amara (both from Cavan Scott), and Pacific Rim: Blackout in a deluxe omnibus collection.
Legendary Comics, 9781681160955, 568pp.
Publication Date: March 8, 2022
About the Author
The creator of Shadow Service, The Ward and Dead Seas, New York Times Bestseller Cavan Scott is the author of Star Wars: The High Republic – The Rising Storm, Star Wars: Dooku – Jedi Lost and The Patchwork Devil.



A lead story architect for Lucasfilm's bestselling multimedia initiative, Star Wars: The High Republic, Cavanhas written comics for Marvel, DC Comics, Dark Horse, IDW, Legendary, 2000AD and more. He is currently developing a number of new properties for television and film and is the creative director of Strange Matter, the production company he founded with fellow Star Wars writer George Mann in 2019.

A former magazine editor, Cavan lives in the United Kingdom with his wife and daughters. His lifelong passions include folklore, audio drama, the music of David Bowie and scary movies. He owns far too much LEGO