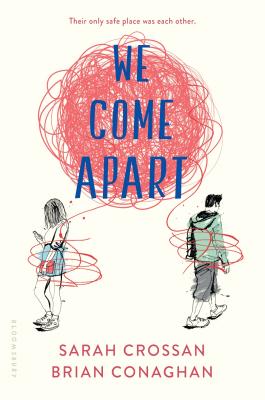 We Come Apart (Hardcover)
Bloomsbury U.S.A. Children's Books, 9781681192758, 336pp.
Publication Date: June 13, 2017
* Individual store prices may vary.
Description
Authors Brian Conaghan and Sarah Crossan have joined forces to tell the story of Nicu and Jess, two troubled teens whose paths cross in the unlikeliest of places.
Nicu has emigrated from Romania and is struggling to find his place in his new home. Meanwhile, Jess's home life is overshadowed by violence. When Nicu and Jess meet, what starts out as friendship slowly blossoms into romance as the two bond over their painful pasts and their hope and dreams of a better future. But will they be able to save each other, let alone themselves?
This illuminating story told in dual points of view through vibrant verse will stay with readers long after they've finished.
Acclaim for Brian Conaghan
Shortlisted for the 2015 Carnegie Award, When Mr. Dog Bites
Shortlisted for the CBI Book of the Year Award, When Mr. Dog Bites
Acclaim for Sarah Crossan
Winner of the 2016 Carnegie Award, One
Winner of the 2016 Bookseller's prize for YA fiction, One
Winner of the 2016 CBI Book of the Year, One
Shortlisted for the 2015 Carnegie Award, Apple and Rain
Shortlisted for the 2013 Carnegie Award, The Weight of Water
About the Author
Brian Conaghan is the author of When Mr. Dog Bites and The Bombs that Brought Us Together. He lives and works as a teacher in Dublin, and has a degree in Creative Writing from the University of Glasgow. Visit him online at www.the-bia.com/brian-conaghan and on Twitter at @BrianConaghan. Sarah Crossan is the author of One, which has won numerous awards including the Carnegie Medal. She is also the author of Apple and Rain and The Weight of Water-both of which have been shortlisted for the Carnegie Medal-as well as Breathe and Resist. She grew up in Ireland and England and now lives in Hertfordshire, England. Visit her online at www.sarahcrossan.com and on Twitter at @SarahCrossan.