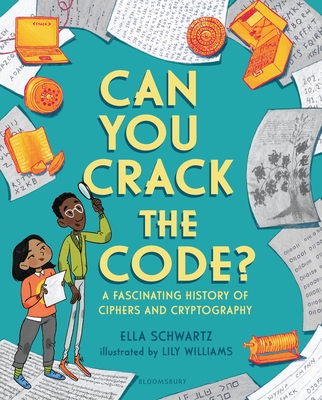 Can You Crack the Code? (Hardcover)
A Fascinating History of Ciphers and Cryptography
Bloomsbury Children's Books, 9781681195148, 128pp.
Publication Date: March 26, 2019
* Individual store prices may vary.
About the Author
Lily Williams is the author and illustrator of If Sharks Disappeared, If Polar Bears Disappeared, and If Elephants Disappeared. She grew up in Northern California where she received her B.F.A. from California College of the Arts. Lily seeks to inspire change, engage audiences, and educate people of all ages with her artwork. Her work can be seen in films and books and on the web at lilywilliamsart.com.