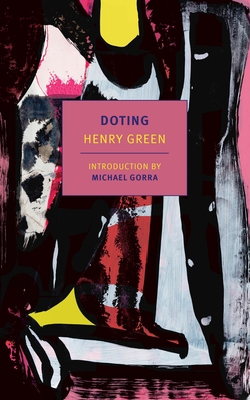 Doting (Paperback)
New York Review of Books, 9781681371412, 208pp.
Publication Date: October 17, 2017
* Individual store prices may vary.
Description
Doting, the last of Henry Green's novels, is, as its title would suggest, a story of yearning and lusting and aging in which a wife and a brash young woman run hilarious circles around a hapless hardworking civil servant suddenly seized by long-dormant urges. Like its immediate predecessor, Nothing, it stands out from the rest of Green's work in its brilliant, experimental use of dialogue. Green was fascinated with the extravagance, ambiguity, absurdity, and unintentional implications and consequences of everyday human communication, and in Doting language slips and slides the better to reveal the absurdity and persistence of love and desire, exciting laughter while troubling the heart.
About the Author
Henry Green (1905-1973) was the pen name of Henry Vincent Yorke. Born near Tewkesbury in Gloucestershire, England, he was educated at Eton and Oxford and went on to become the managing director of his family's engineering business, writing novels in his spare time. His first novel, Blindness (1926), was written while he was at Oxford. He married in 1929 and had one son, and during the Second World War served in the Auxiliary Fire Service. Between 1926 and 1952 he wrote nine novels--Blindness, Living, Party Going, Caught, Loving, Back, Concluding, Nothing, and Doting--and a memoir, Pack My Bag. Michael Gorra is the author of, among other books, The Bells in Their Silence: Travels through Germany and Portrait of a Novel: Henry James and the Making of an American Masterpiece, a finalist for the Pulitzer Prize. He teaches English at Smith College.