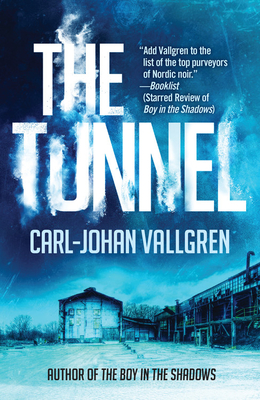 The Tunnel (Danny Katz Thriller #2) (Hardcover)
Quercus Books, 9781681441870, 336pp.
Publication Date: June 6, 2017
* Individual store prices may vary.
Description
Once a promising military intelligence officer and high-functioning heroin addict, Danny Katz now uses his gifts as a linguist and computer programmer in his work as a private investigator. His drug habit ultimately derailed his earlier career, but now he is clean-and self-employed. In short, Katz is used to his fair share of suffering and all too familiar with Stockholm's seedy underbelly. When his former drug dealer, Ram n, dies from an apparent overdose and Ram n's girlfriend, Jenny, disappears without a trace, Katz suspects that something is amiss. He decides to investigate, enlisting the help of prosecutor Eva Westin (another ex-junkie from his past) to find the missing young woman. It isn't long before the line between Katz's current and former lives begins to blur, raising many questions about his own troubled youth. Katz's inquiries lead him to the darkest corners of Stockholm's black market, including its porn industry, and he quickly finds his old addiction threatening to reassert its grip on his life. It also becomes clear that someone is willing to do whatever it takes to keep him from discovering the answers to his questions. Will Katz be able to master his personal demons and discover the truth behind Ram n's death and Jenny's disappearance before the city's netherworld once again claims him as its own?
About the Author
Carl-Johan Vallgren is one of Sweden's most popular writers and musicians. He has been awarded the prestigious August Prize for Best Novel of the Year, and his work has been translated into 25 languages. This is the second book featuring computer genius and troubled drug addict Danny Katz, after The Boy in the Shadows.
or
Not Currently Available for Direct Purchase