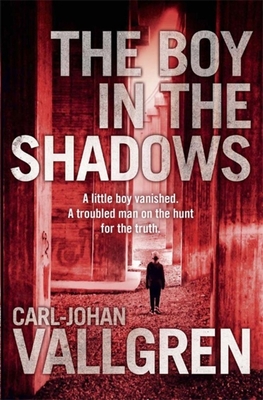 The Boy in the Shadows (Hardcover)
Quercus Books, 9781681444406, 400pp.
Publication Date: July 5, 2016
Other Editions of This Title:
Paperback (5/30/2017)
* Individual store prices may vary.
Description
1970: In an overcrowded Stockholm subway station, a harried father and his two boys are late for their train. Joel, the youngest, is howling in his stroller and his seven-year-old brother, Kristoffer, refuses to take the elevator. A woman approaches and helpfully offers to lead Kristoffer up the stairs. Reluctantly his father agrees, but when he arrives on the platform Kristoffer and the woman have vanished without a trace. The kidnapping becomes a national sensation, but the boy is never found . . . Today: Joel, now an adult, goes missing in suspicious circumstances. His frantic wife turns to Danny Katz--an old friend with a troubled past--for help. A brilliant computer programmer and recovering heroin addict, Katz is also the divorced father of two young girls. Katz begins to dig behind the digital veil in search of Joel, even though the investigation quickly interferes with his duties as a parent. Before long, Katz discovers he isn't the only one trying to find Joel. The deeper Katz digs, the more upsetting the secrets he uncovers about the wealthy and powerful family at the heart of the investigation. Chillingly, the case takes a violent turn that reveals a disorienting connection to Katz's own troubled childhood--soon there will be no backing out of his unofficial investigation.

About the Author
Carl-Johan Vallgren is one of Sweden's most loved writers. He has been awarded the Swedish August Prize for Best Novel of the Year, and has been translated into 25 languages. He's also a talented musician with Warner Music. Rachel Willson-Broyles is a freelance translator based in Madison, Wisconsin. She received her BA in Scandinavian Studies from Gustavus Adolphus College in 2002 and her Ph.D. in Scandinavian Studies from the University of Wisconsin-Madison in 2013. Her other translations include Jonas Hassen Khemiri's novel Montecore and Jonas Jonasson's The Girl Who Saved the King of Sweden among many others.
or
Not Currently Available for Direct Purchase