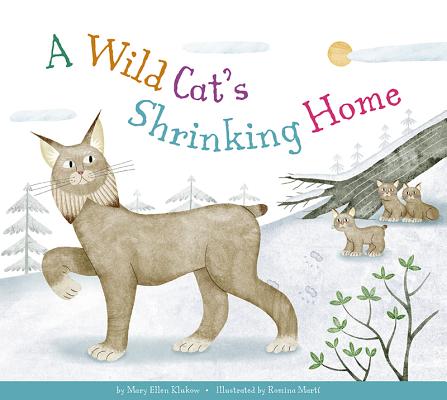 A Wild Cat's Shrinking Home (Animal Habitats at Risk) (Paperback)
Amicus Ink, 9781681524887, 24pp.
Publication Date: August 20, 2019
Other Editions of This Title:
Hardcover (8/1/2019)
* Individual store prices may vary.
Description
Animals face scary challenges every day! These narrative nonfiction books focus on describing the changes to animals habitats that affect the animal's way of life—or even puts their species at risk of dying out! Readers will learn about the reasons for changes in habitats that affect animals and small steps they can take to help protect them. A mother Canada lynx is on the hunt for snowshoe hares to feed her litter of kittens. Deforestation and construction development have pushed prey away from this lynx's home area. How far will she have to travel to find food? This narrative nonfiction title includes a range map, notes on how to help lynxes, further resources, and a glossary.