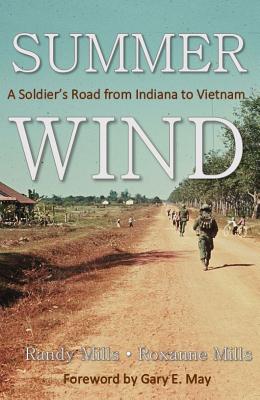 Summer Wind
A Soldier's Road from Indiana to Vietnam
Paperback

* Individual store prices may vary.
Description
The fascinating and heartbreaking story of Indiana soldier, Dick Wolfe, was preserved in scores of letters he sent home to family, and letters friends sent to him in Vietnam from July 1967 to early January of 1968. On the rare days Wolfe spent at relatively large base camps in Vietnam, he penned long, detailed letters to his wife, mother, and friends. Most of his correspondence held little back as it was written in brief snatches in a tent-covered hole by the light of a single candle at primitive night defensive positions.
The authors of Summer Wind: The Vietnam War letters of Richard "Dick" Wolfe have quickened this unique correspondence and brought it fully to life. Using materials such as personal interviews, diary accounts, personal journals of the men who served with Dick Wolfe, recorded air-to-ground conversations, and military history accounts of the Second Battalion, Eighteenth Infantry of the First Division, the authors weave together a tale with the greatest amount of context, delivering an astounding awareness of the incredible stress of combat--both on combatants and the "folks back home."

Blue River Press, 9781681570693, 288pp.
Publication Date: November 1, 2017
or
Not Currently Available for Direct Purchase