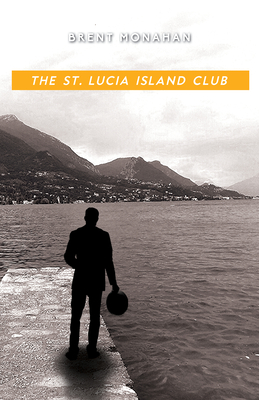 The St. Lucia Island Club
A John Le Brun Novel, Book 5
Paperback

* Individual store prices may vary.
Other Editions of This Title:
Hardcover (8/9/2016)
Description
When retired Southern sheriff-turned-New York City detective John Le Brun and his wife, Lordis, set sail in 1910 for a long-awaited honeymoon on the Caribbean island of St. Lucia, they expect to find relaxation in paradise. However, they soon discover they've been lured to the island in part to tout its attributes as a burgeoning vacation retreat to wealthy investors back home. Instead of finding tranquility among the tropical isle's quaint villages and sandy beaches, they encounter a land teeming with racial, social, and economic tension. The brutal murders of a local plantation owner's family find John putting his renowned detective skills to use, with Lordis readily playing assistant.
Once again, the shrewd detective must capitalize on his "outsider" status to stay several steps ahead of the locals, many of whom seem to harbor dark motives. Is the culprit one of the white landowners the exclusive St. Lucia Island Club counts among its membership; the descendants of former African slaves said to inhabit the island's inland jungles; or someone else entirely? As the body count rises, John and Lordis race to uncover St. Lucia's deepest mysteries, including secret identities, long-held rivalries, and who stands to profit most from the island's future. The St. Lucia Island Club paints a vivid portrait of the Caribbean island's scenic beauty and complicated history at the turn of the twentieth century.
Turner, 9781681620411, 306pp.
Publication Date: August 9, 2016
About the Author
Brent Monahan was born in Fukuoka, Kyushu, Japan in 1948, as a World War II occupation baby. He received his Bachelor of Arts degree from Rutgers University in Music and his Doctor of Musical Arts degree from Indiana University, Bloomington. He has performed, stage directed and taught music and writing professionally. He has authored fourteen published novels and a number of short stories. Two of his novels have been made into motion pictures. Brent lives in Yardley, Pennsylvania, with his wife, Bonnie.