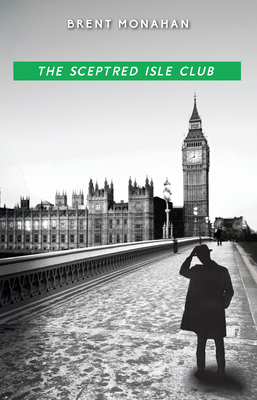 The Sceptred Isle Club (Paperback)
A John Le Brun Novel, Book 2
Turner, 9781681621135, 354pp.
Publication Date: March 22, 2016
* Individual store prices may vary.
Description
In 1905, John Le Brun makes his first excursion to England to visit import broker Geoffrey Moore. Le Brun and Moore became friends six years earlier while Le Brun was Sheriff of Brunswick, Georgia and enmeshed in a perplexing murder case at the very exclusive Jekyl Island Club. Now retired, the self-taught Le Brun is fulfilling a long-standing dream of measuring himself against the greatest minds in the greatest city of the greatest empire of that era. Upon his arrival, Moore introduces Le Brun to the social world of the 'men's club' - hundreds of which exist in and about London, where men of similar backgrounds and often great power meet. Chief among Le Brun's new acquaintances is Sir Arthur Conan Doyle, author and inventor of the great fictional detective, Sherlock Holmes. While visiting the Sceptred Isle Club, where the ex-sheriff is scheduled to give a lecture, Le Brun and Doyle hear a series of muffled gunshots. A tandem investigation reveals that several prominent men have been murdered inside the gambling room, where the inner door was locked and the heavily-bolted outer door was inexplicably unlocked. There are no survivors, no suspects, and no signs of either the weapon used in the crime or the thousands of pounds being gambled. Le Brun is retained by the club to solve the murders and preserve its reputation. Moving as a stranger in this Edwardian world of elegance and privilege, John Le Brun must unravel a Byzantine crime whose purpose has wide-reaching implications for the entire British Empire.
About the Author
Brent Monahan was born in Fukuoka, Kyushu, Japan in 1948, as a World War II occupation baby. He received his Bachelor of Arts degree from Rutgers University in Music and his Doctor of Musical Arts degree from Indiana University, Bloomington. He has performed, stage directed and taught music and writing professionally. He has authored fourteen published novels and a number of short stories. Two of his novels have been made into motion pictures. Brent lives in Yardley, PA, with his wife, Bonnie.