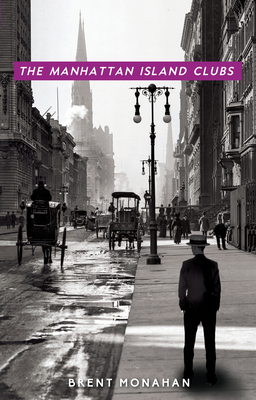 The Manhattan Island Clubs
A John Le Brun Novel, Book 3
Paperback

* Individual store prices may vary.
Other Editions of This Title:
Hardcover (3/22/2016)
Description
In the summer of 1906, a distinguished member of one of New York's most prestigious and powerful men's clubs - the Metropolitan Club - is found with his throat slashed, murdered within the club's walls. By all eyewitness accounts, the murder is another member - a man who, in actuality, wasn't there that night and, in fact, was across town in plain view of a hundred witnesses who can attest to his innocence. To J. P. Morgan, founding member of the Metropolitan Club, there is only one man to which he can trust with the swift and proper resolution of this impossible crime - his one-time nemesis, Sheriff John Le Brun of Jekyl Island, Georgia. Le Brun, a rough-hewn but brilliant man, is lured to turn of the century New York City by both his own curiosity about the city itself as well as the puzzle of the crime. Thrust in the midst of the cream of Manhattan society and intelligentsia, the elite and the powerful - including actor William Gillette, newspaperman Joseph Pulitzer, architect Stanford White, and financial colossal J. P. Morgan himself - Le Brun finds himself in a deadly struggle and race against time with an unseen foe, a mind perhaps as nimble as his own.
Turner, 9781681621142, 334pp.
Publication Date: March 22, 2016
About the Author
Brent Monahan was born in Fukuoka, Kyushu, Japan in 1948, as a World War II occupation baby. He received his Bachelor of Arts degree from Rutgers University in Music and his Doctor of Musical Arts degree from Indiana University, Bloomington. He has performed, stage directed and taught music and writing professionally. He has authored fourteen published novels and a number of short stories. Two of his novels have been made into motion pictures. Brent lives in Yardley, PA, with his wife, Bonnie.