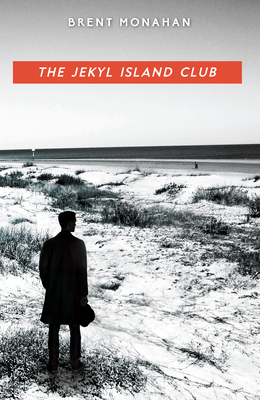 The Jekyl Island Club (Paperback)
A John Le Brun Novel, Book 1
Turner, 9781681621159, 380pp.
Publication Date: December 1, 2015
Other Editions of This Title:
Hardcover (12/1/2015)
Paperback (6/5/2001)
* Individual store prices may vary.
Description
Located on the idyllic Georgia coast, Jekyl Island was the playground of the rich at the turn of the last century. Vanderbilts, Goulds, Rockefellers, and other members of elite society vacationed there, enjoying the finest aspects of Southern hospitality that money could buy and importing the rest from New York. Indeed, the money was good: the club's one hundred members controlled one sixth of the nation's wealth.
When one of the club's members is shot to death on the island, his fellow captains of industry anxiously conclude it was as a hunting accident. Is the impending visit to the Jekyl Island Club by President McKinley the only reason? Could J. P. Morgan himself have been the one who pulled the trigger? Whose side is member and millionaire newspaperman Joseph Pulitzer on?
The answer to whether or not the richest of the rich can literally get away with murder lies in the hands of local sheriff John Le Brun, a wily Civil War veteran who has his own agenda with the Yankees who bought Jekyl Island.
This ingenious novel raises Brent Monahan to the first rank of contemporary entertainers. The real Jekyl Island Club, its members, and many real events from American history of the era are interwoven within a plot that could easily have happened. Cleverly plotted and delightfully told, The Jekyl Island Club is suspenseful storytelling at its finest.
About the Author
Brent Monahan was born in Fukuoka, Kyushu, Japan in 1948, as a World War II occupation baby. He received his Bachelor of Arts degree from Rutgers University in Music and his Doctor of Musical Arts degree from Indiana University, Bloomington. He has performed, stage directed and taught music and writing professionally. He has authored fourteen published novels and a number of short stories. Two of his novels have been made into motion pictures. Brent lives in Yardley, PA, with his wife, Bonnie.