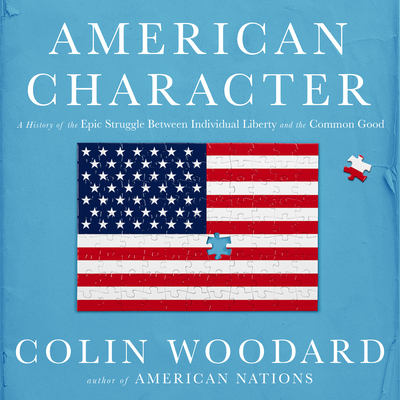 American Character (CD-Audio)
A History of the Epic Struggle Between Individual Liberty and the Common Good
HighBridge Company, 9781681680347
Publication Date: March 15, 2016
Other Editions of This Title:
Paperback (3/14/2017)
Hardcover (3/15/2016)
* Individual store prices may vary.
Description
The author of American Nations examines the history of and solutions to the key American debate: the promotion of individual freedom or of the common good The struggle between individualism and the good of the community as a whole has been the basis of every major disagreement in our history, from the debates at the Constitutional Convention and in the run up to the Civil War to the fights surrounding the agenda of the Progressives, the New Deal, the civil rights movement, and the Tea Party. In American Character, Colin Woodard traces these two key strands in American politics through the four centuries of the nation's existence, from the first colonies through the Gilded Age and Great Depression to the present day, and how different regions of the country have successfully or disastrously accommodated them. The independent streak found its most pernicious form in the antebellum South but was balanced in the Gilded Age by communitarian reform efforts; the New Deal was an example of a successful coalition between communitarian-minded Eastern elites and Southerners. Throughout the American experience, the goal has always been to find the sweet spot between protecting the individual and nurturing the health of the community, and Woodard's historically informed suggestions on achieving that balance will be of interest to anyone who cares about the current American predicament—political, ideological, and sociological.
About the Author
Colin Woodardis currently the state and national affairs writer at the"Portland Press Herald"and"Maine Sunday Telegram." His work has appeared in dozens of publications, including"The Economist," "Smithsonian," "The Washington Post," and"Politico."Colin is a graduate of Tufts University and the University of Chicago."