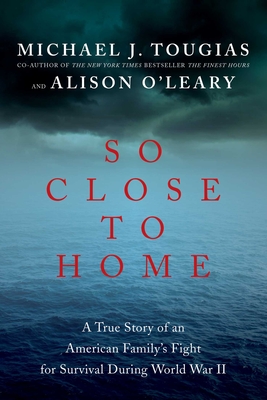 So Close to Home (Hardcover)
A True Story of an American Family's Fight for Survival During World War II
Pegasus Books, 9781681771304, 352pp.
Publication Date: May 3, 2016
* Individual store prices may vary.
Description
Most aboard were merchant seamen, but there were also a handful of civilians, including the Downs family: Ray and Ina, and their two children, eight-year-old Sonny and eleven-year-old Lucille. Fast asleep in their berths, the Downs family had no idea that two torpedoes were heading their way. When the ship exploded, chaos ensued--and each family member had to find their own path to survival.
Including original, unpublished material from Commander Wu]rdemann's war diary, the story provides balance and perspective by chronicling the daring mission of the U-boat--and its commander's decision-making--in the Gulf of Mexico.
An inspiring historical narrative, So Close to Home tells the story of the Downs family as they struggle against sharks, hypothermia, drowning, and dehydration in their effort to survive the aftermath of this deadly attack off the American coast.