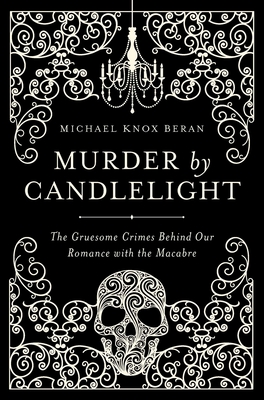 Murder by Candlelight
Paperback

* Individual store prices may vary.
Other Editions of This Title:
Hardcover (8/15/2015)
Description
In the early nineteenth century, a series of murders took place in and around London which shocked the whole of England. The appalling nature of the crimes—a brutal slaying in the gambling netherworld, the slaughter of two entire households, and the first of the modern lust-murders—was magnified not only by the lurid atmosphere of an age in which candlelight gave way to gaslight, but also by the efforts of some of the keenest minds of the period to uncover the gruesomest details of the killings.These slayings took place against the backdrop of a London in which the splendor of the fashionable world was haunted by the squalor of the slums. Sir Walter Scott, Lord Byron, Thomas De Quincey, Thomas Carlyle, and Percy Bysshe Shelley and others were fascinated by the blood and deviltry of the macabre. In their contemplations of the most notorious murders of their time, they discerned in the act of killing itself a depth of hideousness that we have lost sight of, now living in an age in which murder has been reduced to a problem of social science and skillful detective work. Interweaving these cultural vignettes alongside criminal history, acclaimed author Michael Beran paints a vivid picture of a time when homicide was thought of as the intrusion of the diabolic into ordinary life.
Praise For Murder by Candlelight…
A fascinating new book. Beran asks us to consider our own hearts of darkness, why we're obsessed with murder stories, why this obsession matters, and what it suggests about us as a culture and a species. A witty and engaging narrative, Murder by Candlelight is at once psychological thriller and philosophical meditation, murder mystery and literary analysis, written in elegant and pointed prose. In one skillfully wrought volume, he cleverly feeds our appetite for horror even as he probes this appetite."


Beran darts back to the 18th century and the arrival of Gothic literature, to authors such as Walter Scott and Coleridge, who used poetic language to convey the emotions of violence. Beyond such literary matters, Beran dwells upon real-world murder cases with a special emphasis on three. Beran relishes these stories and tells them with vigor and brio.

Beran
sets out to explore four notable murder cases of the 1800s as covered by period
scribes, relying heavily on contemporary sources for his text and dialog. For
scholars of the late Romantic period and early crime writing.
Pegasus Crime, 9781681772318, 288pp.
Publication Date: October 25, 2016
About the Author
Michael Knox Beran's previous books include Forge of Empires, 1861-1871 and The Last Patrician, a study of Robert Kennedy that was a New York Times Notable Book of the Year. His writing has also appeared in The New Yorker, The Wall Street Journal, and the National Review. He lives in Westchester County, New York.
or
Not Currently Available for Direct Purchase