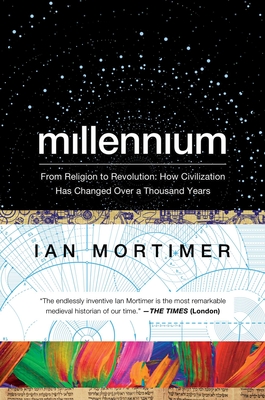 Millennium (Hardcover)
From Religion to Revolution: How Civilization Has Changed Over a Thousand Years
Pegasus Books, 9781681772431, 416pp.
Publication Date: November 8, 2016
* Individual store prices may vary.
Description
We journey from a time when there was a fair chance of your village being burned to the ground by invaders -- and dried human dung was a recommended cure for cancer -- to a world in which explorers sailed into the unknown and civilizations came into conflict with each other on an epic scale. Here is a story of godly scientists, fearless adventurers, cold-hearted entrepreneurs, and strong-minded women -- a story of discovery, invention, revolution, and cataclysmic shifts in perspective Millennium is a journey into the past like no other. Our understanding of human development will never be the same again, and the lessons we learn along the way are profound ones for us all.