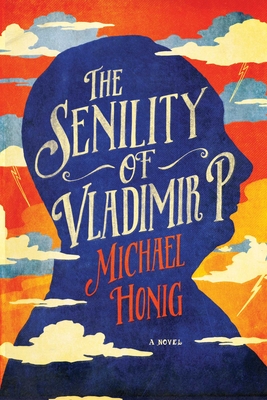 The Senility of Vladimir P. (Paperback)
A Novel
Pegasus Books, 9781681774473, 336pp.
Publication Date: August 15, 2017
Other Editions of This Title:
Hardcover (8/2/2016)
* Individual store prices may vary.
Description
A biting satire of a particular despot and a deeply human allegory of the fragility of goodness and the contagion of unchecked power.
Set twenty-odd years from now, it opens on Patient Number One—Vladimir Putin, largely forgotten in his presidential dacha, serviced by a small coterie of house staff, drifting in and out of his memories of the past. His nurse, charged with the twenty-four-hour care of his patient, is blissfully unaware that his colleagues are using their various positions to skim money, in extraordinarily creative ways, from the top of their employer's seemingly inexhaustible riches.
But when a family tragedy means that the nurse suddenly needs to find a fantastical sum of money fast, the dacha's chef lets him in on the secret world of backhanders and bribes going on around him, and opens his eyes to a brewing war between the staff and the new housekeeper, the ruthless new sheriff in town.
A brilliantly cast modern-day Animal Farm, The Senility of Vladimir P. is a coruscating political fable that shows, through an honest man slipping his ethical moorings, how Putin has not only bankrupted his nation economically, but has also diminished it culturally and spiritually.
About the Author
Michael Honig is a former surgeon and lives in England. This is his first novel.
Praise For The Senility of Vladimir P.: A Novel…
Refreshing. The Senility of Vladimir P. makes for an essential entry in the field. Honig is an adroit plotter [and] full of humor. This is an author who understands the grotesque reality of a place where the honest man is the coward. Page-turning.


Honig's study of what remains of a person once time takes its toll on the body and mind is a stunning take on the development of the corrupt and the corrupted. A surprisingly touching investigation of motive, duty, and greed. 

A scathing, dexterous debut. In a novel reminiscent of the meticulous visual art of a Robert Altman ensemble film, Honig showcases a keen eye for characters and set pieces and a pitch-perfect ear for satire. The flawed, naive Sheremetev, caught in the push and pull of his own outmoded beliefs, is at the center of this scintillating work of social commentary.

A scathing satire. The Senility of Vladimir P. is a clear attack on the corruption and greed of Putin's Russia and a sharp reminder of how authoritarian rule can infect a generation.


Amid its screwball rage this very funny book is also an unexpectedly touching one.

Blackly comic. A novel about an innocent who learns too late that when a country goes to the dogs, so, all too often, do its people.

A whip-smart parody starring Putin. Ingenious.

A story worth telling. Many of the events described are happening now and often not very far away.

Honig contrasts his protagonist's principled kindness with a society in which corruption is ubiquitous, perhaps unavoidable. Priceless moments––Vladimir suddenly strips off his shirt, assuming photographers are present—amplify the seriousness of Honig's indictment of the present-day Putin administration, and those who empower it by looking away.
or
Not Currently Available for Direct Purchase