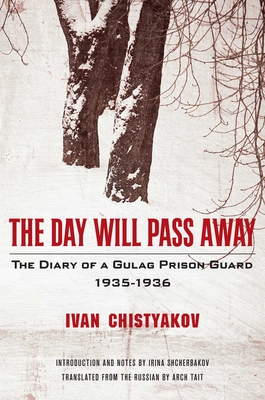 The Day Will Pass Away (Hardcover)
The Diary of a Gulag Prison Guard: 1935-1936
Pegasus Books, 9781681774602, 288pp.
Publication Date: August 8, 2017
Other Editions of This Title:
Paperback (6/12/2018)
* Individual store prices may vary.
Description
A rare first-person testimony of the hardships of a Soviet labor camp—long suppressed—that will become a cornerstone of understanding the Soviet Union.
Originally written in a couple of humble exercise books, which were anonymously donated to the Memorial Human Rights Centre in Moscow, this remarkable diary is one of the few first-person accounts to survive the sprawling Soviet prison system.
At the back of these exercise books there is a blurred snapshot and a note, "Chistyakov, Ivan Petrovich, repressed in 1937-38. Killed at the front in Tula Province in 1941." This is all that remains of Ivan Chistyakov, a senior guard at the Baikal Amur Corrective Labour Camp.
Who was this lost man? How did he end up in the gulag? Though a guard, he is a type of prisoner, too. We learn that he is a cultured and urbane ex-city dweller with a secret nostalgia for pre-Revolutionary Russia. In this diary, Chistyakov does not just record his life in the camp, he narrates it. He is a sharp-eyed witness and a sympathetic, humane, and broken man.
From stumblingly poetic musings on the bitter landscape of the taiga to matter-of-fact grumbles about the inefficiency of his stove, from accounts of the brutal conditions of the camp to reflections on the cruelty of loneliness, this diary is an astonishing record—a visceral and immediate description of a place and time whose repercussions still affect the shape of modern Russia, and modern Europe.
About the Author
Ivan Chistyakov was a Muscovite who was expelled from the Communist Party during the purges of the late 1920s and early 1930s. He commanded an armed guard unit on a section of BAM, the Baikal-Amur Mainline, which was built by forced labor. He was killed in 1941.

Arch Tait was awarded the PEN Literature in Translation prize in 2010 for his translation of Anna Politkovskaya's Putin's Russia. To date he has translated twenty-seven books from Russian, most recently the memoirs of Akhmed Zakayev.
Praise For The Day Will Pass Away: The Diary of a Gulag Prison Guard: 1935-1936…
Lacking the overt arc of a plotted narrative, this diary nonetheless conveys the increasing hopelessness of life at a forced-labor camp. Chistyakov provides a singular account from a category of gulag witnesses whose voices have rarely been heard—those who were neither the main victims nor the instigators of a brutal system but its unwilling enforcers, doomed to bit parts in both roles.

A chilling, revealing diary of a reluctant gulag prison guard. A singular crack inside the gulag system.

Straightforward and ever-interesting.

Owing to its relative scarcity, a diary from a guard at a Gulag during Joseph Stalin's Soviet reign will attract readers and researchers seeking primary documents from that era.
or
Not Currently Available for Direct Purchase