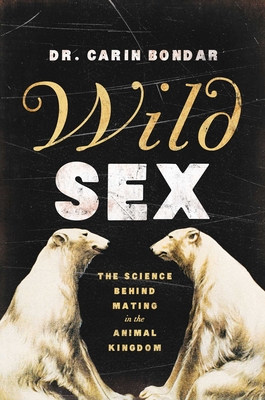 Wild Sex (Paperback)
The Science Behind Mating in the Animal Kingdom
Pegasus Books, 9781681775104, 400pp.
Publication Date: September 12, 2017
Description
InWild Sex, Dr. Carin Bondar takes readers on an enthralling tour of the animal kingdom as she explores the diverse world of sex in the wild. She looks at the evolution of sexual organs (and how they've shaped social hierarchies), tactics of seduction, and the mechanics of sex. She investigates a wide range of topics, from whether animals experience pleasure from sex to what happens when females hold the reproductive power. Along the way, she encounters razor-sharp penises, murderous carnal cannibals, and spontaneous chemical warfare in an epic battle between the sexes. The resulting book is titillating, exhilarating, amusing, petrifying, alluring -- and absolutely guaranteed to make you think about sex in a whole new way.
Advertisement