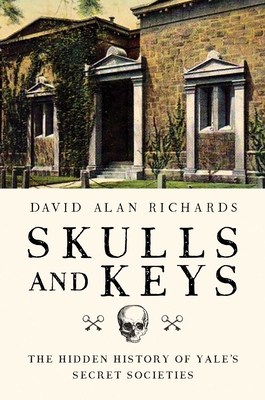 Skulls and Keys (Hardcover)
The Hidden History of Yale's Secret Societies
Pegasus Books, 9781681775173, 832pp.
Publication Date: September 5, 2017
* Individual store prices may vary.
Description

But there is a progressive side to Yale's secret societies that we rarely hear about, one that, in the cultural tumult of the nineteen-sixties, resulted in the election of people of color, women, and gay men, even in proportions beyond their percentages in the class. It's a side that is often overlooked in favor of sensational legends of blood oaths and toe-curling conspiracies. Dave Richards, an alum of Yale, sheds some light on the lesser known stories of Yale's secret societies. He takes us through the history from Phi Beta Kappa in the American Revolution (originally a social and drinking society) through Skull and Bones and its rivals in the nineteenth and twentieth centuries. While there have been articles and books on some of those societies, there has never been a scholarly history of the system as a whole.