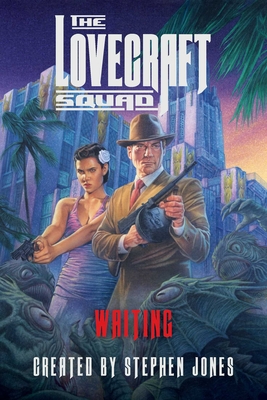 The Lovecraft Squad (Hardcover)
Waiting
Pegasus Books, 9781681775258, 336pp.
Publication Date: October 3, 2017
Description
There was no way that the reclusive pulp writer could have known so much about a case where the details had been withheld for fear of creating a panic among the public. Following these startling revelations, the F.B.I. went back and investigated more closely into the stories that Lovecraft was publishing as "fiction." Incredibly, it soon began to emerge that the events in Innsmouth were not a solitary event--and the monstrosities the author described really did exist.
To combat these cosmic horrors, the Human Protection League (H.P.L.) was established to investigate and combat these otherworldly invaders. Down through the decades since, the only defense that has stood between humanity and these creatures of chaos are the agents of the H.P.L.--or, as they are sometimes known to those few who are aware of their existence: The Lovecraft Squad.
Advertisement