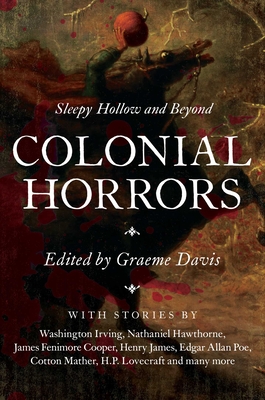 Colonial Horrors (Hardcover)
Sleepy Hollow and Beyond
Pegasus Books, 9781681775296, 352pp.
Publication Date: October 3, 2017
Other Editions of This Title:
Paperback (10/9/2018)
* Individual store prices may vary.
Description
Today the best-known tale of Colonial horror is Washington Irving's "The Legend of Sleepy Hollow," although Irving's story is probably best-known today from various movie versions it has inspired. Colonial horror tales of other prominent American authors--Nathaniel Hawthorne and James Fenimore Cooper among them--are overshadowed by their bestsellers and are difficult to find in modern libraries. Many other pioneers of American horror fiction are presented afresh in this breathtaking volume for today's reading public.
Some will have heard the names of Increase and Cotton Mather in association with the Salem witch trials, but will not have sought out their contemporary accounts of what were viewed as supernatural events. By bringing these writers to the attention of the contemporary reader, the book will help bring their names--and their work--back from the dead.
Featuring stories by Cotton Mather, Washington Irving, Nathaniel Hawthorne, James Fenimore Cooper, Edgar Allan Poe, Henry James, H. P. Lovecraft, and many more.