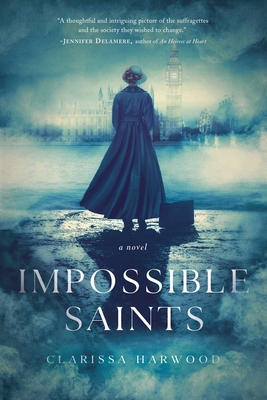 Impossible Saints (Hardcover)
Pegasus Books, 9781681776248, 304pp.
Publication Date: January 2, 2018
* Individual store prices may vary.
Description

As Lilia finds her calling in the militant Women's Social and Political Union, Paul is increasingly driven to rise in the church. They can't deny their attraction, but they know they don't belong in each other's worlds. Lilia would rather destroy property and serve time in prison than see her spirit destroyed and imprisoned by marriage to a clergyman, while Paul wants nothing more than to settle down and keep Lilia out of harm's way. Paul and Lilia must reach their breaking points before they can decide whether their love is worth fighting for.