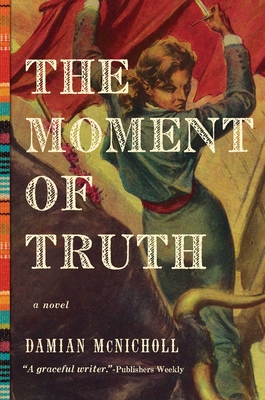 The Moment of Truth (Paperback)
Pegasus Books, 9781681777382, 352pp.
Publication Date: May 8, 2018
* Individual store prices may vary.
Description

While Kathleen struggles to perform alongside the unwelcoming men of Mexico's bullfighting scene, she is befriended by Julio, better known as El Cabrito--The Kid. Much to Fermin's displeasure, not only does Julio show Kathleen techniques that defy his strict instruction, but a forbidden romance quickly ignites between them.

As time passes, Kathleen's confidence in her ability increases--though so too do her suspicions of Fermin's intentions. She has become a sensation, selling out arenas as La Diosa Tejana, the Texan Goddess. But while Fermin gets rich, Kathleen's pay remains pitiful and her instructor's control over her life remains absolute. Will she always be a vehicle for another person's success? Or will she finally face her own moment of truth and seize the success that she has worked toward for so long, in a world that has always belonged to men?