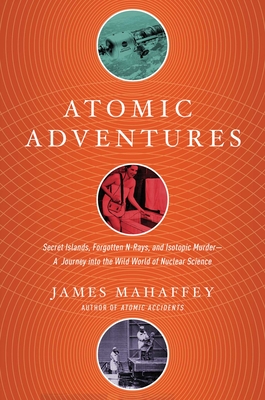 Atomic Adventures (Paperback)
Secret Islands, Forgotten N-Rays, and Isotopic Murder: A Journey Into the Wild World of Nuclear Science
Pegasus Books, 9781681777856, 400pp.
Publication Date: August 14, 2018
* Individual store prices may vary.
Description

Mahaffey unearths lost reactors on far flung Pacific islands and trees that were exposed to active fission that changed gender or bloomed in the dead of winter. He explains why we have nuclear submarines but not nuclear aircraft and why cold fusion doesn't exist. And who knew that radiation counting was once a fashionable trend? Though parts of the nuclear history might seem like a fiction mash-up, where cowboys somehow got a hold of a reactor, Mahaffey's vivid prose holds the reader in thrall of the infectious energy of scientific curiosity and ingenuity that may one day hold the key to solving our energy crisis or sending us to Mars.