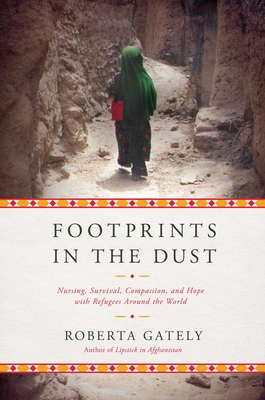 Footprints in the Dust (Hardcover)
Nursing, Survival, Compassion, and Hope with Refugees Around the World
Pegasus Books, 9781681778648, 336pp.
Publication Date: October 2, 2018
Other Editions of This Title:
Paperback (3/10/2020)
* Individual store prices may vary.
Description
As a young ER nurse in Boston, Roberta was stopped cold by stark images of big-bellied babies with empty haunting stares in the news. She called the aid organization featured in the news story and within two months, she was on her way. Roberta would soon learn that world into which millions of children around the globe were born was fraught with unspeakable horrors. The only certainties for so many of these children were, and remain to this day--disease and devastating injury.
Footprints in the Dust reveals the humanity behind the headlines, beginning where the newscasters end their reports. The people we meet within this riveting book are neither all saints nor all sinners--and impossible to forget.