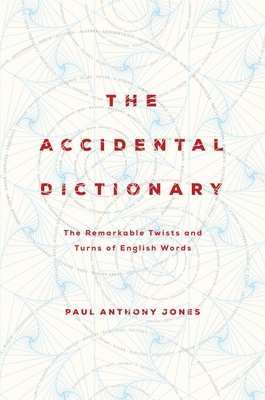 The Accidental Dictionary
Paperback

* Individual store prices may vary.
Other Editions of This Title:
Hardcover (10/3/2017)
Description
Our everyday language is full of surprises; its origins are stranger than you might think. Any word might be knocked and buffeted, subjected to twists and turns, expansions and contractions, happy and unhappy accidents. There are intriguing tales behind even the most familiar terms, and they can say as much about the present as they do the past.Busking, for instance, originally meant piracy. Grin meant to snarl. A bimbo was a man; nice meant ignorant; glamor was magic; and a cupboard was a table. Buxom used to mean obedient; a cloud was a rock; raunchy originally meant dirty.Focusing on one hundred surprising threads in the evolution of English, The Accidental Dictionary reveals the etymological origins and quirky developments that have led to the meanings we take for granted today. It is a weird and wonderful journey into words.
Praise For The Accidental Dictionary…
These surprising word stories show how definitions of even everyday terms appear then disappear, expand and contract, and develop and distort, making for pleasurable reading, especially owing to the author's lightheartedly learned style. Recommended for word buffs and those interested in language change.

In the vein of his Word Drops, Jones shares his passion for understanding how common English words have morphed to illustrate social trends. Entertaining and informative, the book offers equal helpings of social and linguistic history and interpretation.

Pegasus Books, 9781681778945, 224pp.
Publication Date: January 8, 2019
About the Author
Paul Anthony Jones is a writer, etymologist, and language blogger. He is the author of several British books on trivia and language, including the widely acclaimed Word Drops: A Sprinkling of Linguistic Curiosities. He has contributed to the Guardian, the Huffington Post, BuzzFeed, Mental Floss and BBC Radio 4's The World at One, and he also runs @HaggardHawks, the hugely popular language-based Twitter account and YouTube channel. A piano teacher and musician, he lives in Newcastle upon Tyne.