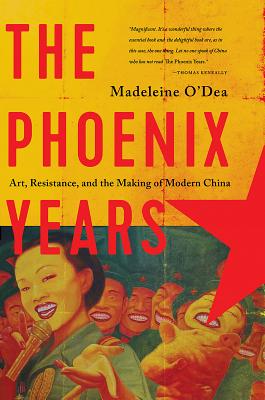 The Phoenix Years (Paperback)
Art, Resistance, and the Making of Modern China
Pegasus Books, 9781681778976, 368pp.
Publication Date: November 13, 2018
* Individual store prices may vary.
Description
By following the stories of nine contemporary Chinese artists, The Phoenix Years shows how China's rise unleashed creativity, thwarted hopes, and sparked tensions between the individual and the state that continue to this day. It relates the heady years of hope and creativity in the 1980s, which ended in the disaster of the Tiananmen Square massacre. Following that tragedy comes China's meteoric economic rise, and the opportunities that emerged alongside the difficult compromises artists and others have to make to be citizens in modern China.
Foreign correspondent Madeleine O'Dea has been an eyewitness for over thirty years to the rise of China, the explosion of its contemporary art and cultural scene, and the long, ongoing struggle for free expression. The stories of these artists and their art mirror the history of their country. The Phoenix Years is vital reading for anyone interested in China today.