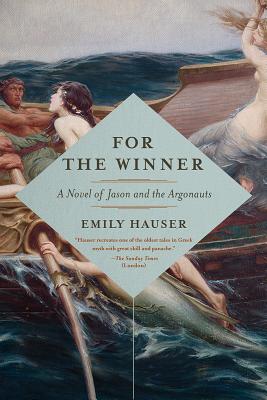 For the Winner (Paperback)
A Novel of Jason and the Argonauts
Pegasus Books, 9781681778983, 320pp.
Publication Date: January 8, 2019
Other Editions of This Title:
Hardcover (10/3/2017)
* Individual store prices may vary.
Description

Teaching herself to hunt and fight, Atalanta is determined to prove her worth to her father and, disguising herself as a man, she wins a place on the greatest voyage of that heroic age: the journey of Jason and the Argonauts to the very ends of the known world in search of the legendary Golden Fleece. But Atalanta is discovered, and abandoned in the mythical land of Colchis, where she is forced to make a choice that will determine her place in history.

Here then is the legend of Jason and the Argonauts as never told before: the true story of the princess who sailed and fought alongside Jason and Theseus and Peleus (father of Achilles), and who ultimately ran a race that would decide her destiny. Based on the myths of the ancient Greeks, For the Winner brings alive a mythological world where the gods can transform a mortal's life on a whim, where warrior heroes carve out names that will echo down the ages--and where one woman fights to determine her own fate.