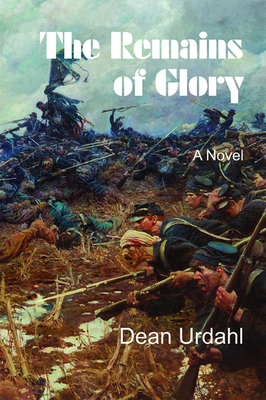 The Remains of Glory (Paperback)
North Star Press of St. Cloud, 9781682010730, 314pp.
Publication Date: August 22, 2017
* Individual store prices may vary.
Description
The Remains of Glory, the sequel to Urdahl's Three Paths to Glory, follows two Minnesota Union soldiers and a Confederate officer from Tennessee through the bloody and harrowing final two years of the American Civil War in the western theater. Tod Carter, Clint Cilley, and Jimmy Dunn experience the horror, triumphs, and losses of this epic moment in our nation's history.  The action centers in Kentucky, Tennessee, Missouri and Louisiana, leading to a desperate climax in Nashville. While this story is historical fiction, it was extensively researched to make the battles and individual stories of the soldiers come alive.
About the Author
Dean Urdahl taught American history for thirty-five years at New London-Spicer Schools, Minnesota, and was elected to the Minnesota House of Representatives in 2002. He was instrumental in forming the Minnesota Civil War Sesquicentennial Commission.
Dean resides with his wife and editor, Karen, on a hobby farm near Litchfield, Minnesota. Other published works by Urdahl include Uprising, Retribution, Pursuit, Conspiracy!, The Collar and the Gun, Touching Bases with Our Memories, and Lives Lived Large.