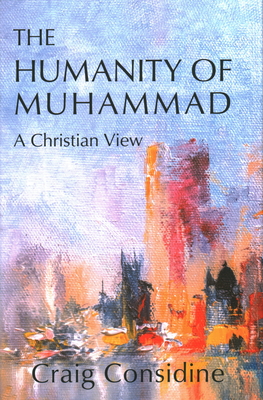 The Humanity of Muhammad
A Christian View
Hardcover

* Individual store prices may vary.
Description
What makes an American Catholic of Irish and Italian descent one of the leading global voices in admiration of Prophet Muhammad? In this overview of Muhammad's life and legacy, prominent scholar Craig Considine provides a sociological analysis of Muhammad's teachings and example. Considine shows how the Prophet embraced religious pluralism, envisioned a civic nation, stood for anti-racism, advocated for seeking knowledge, initiated women's rights, and followed the Golden Rule. Considine sheds light on the side of Prophet Muhammad that is often forgotten in mainstream depictions and media narratives. The Humanity of Muhammad is Considine's contribution to the growing body of literature on one of history's most important human beings.
Blue Dome Press, 9781682065297, 176pp.
Publication Date: July 20, 2020
About the Author
Dr. Craig Considine is a scholar, professor, global speaker, media contributor, and public intellectual based at the Department of Sociology at Rice University. He is the author of many books & articles. Dr. Considine's opinions have been featured in the New York Times, Washington Post, CNN, BBC, CBS News, Fox News, MSNBC, Newsweek, and Foreign Policy. He has been invited to speak at some of the leading international organizations and universities in the world. Dr. Considine is visible on social media. He holds a PhD from Trinity College (University of Dublin), MSc from Royal Holloway (University of London), and BA from American University in Washington, DC. Dr. Considine is a U.S. Catholic of Irish and Italian descent.