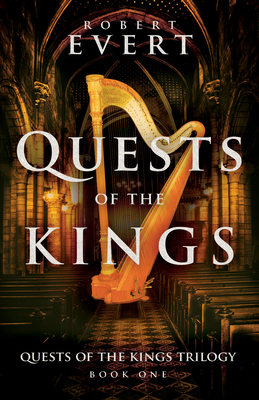 Quests of the Kings
The Quests of the Kings Trilogy - Book One (Quest of Kings Trilogy #1)
Paperback

* Individual store prices may vary.
Description
From the author of the Riddle in Stone books comes a thrilling new series for fans of Sarah J. Maas and Kristin Cashore. Across the realms, the kings' quests captivate the imaginations of nobles and commoners alike. These dangerous competitions pit the most daring adventurers against each other as they compete for riches and glory for their kingdoms. Plain and ordinary Natalie, a sixteen-year-old peasant girl, loves listening to stories about famous adventurers, but the thrilling action of the kings' quests seems far removed from her everyday life of mucking out stables and working every odd job she can find to support her siblings and disabled mother. However, after a violent run-in with Brago, a ruthless adventurer who believes Natalie is a threat to his mission, she is dragged unwillingly into the latest contest. On the run from Brago, Natalie seeks refuge with a rival adventurer, the legendary Sir Edris, and his squire, Reg. As they toil together to find the object all of the kings desire--an ancient golden harp--Natalie starts to feel safe with the fatherly knight. Yet, despite Edris's protection, Brago is never far behind. When one of Brago's cruel plots separates Natalie from her protectors, she must become as strong and cunning as the adventurers of old to save her friends and stay alive.
Diversion Books, 9781682306994, 322pp.
Publication Date: March 14, 2017