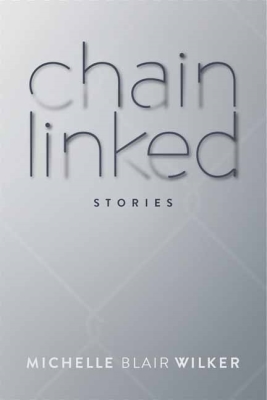 Chain Linked
Stories
Paperback

* Individual store prices may vary.
Description
The human heart: you can't live with it, and you can't live without it.

We are bound together and yet broken apart, like a chain link fence.

We yearn for connection's kinship and mourn its losses; it is the fabric of our existence and what drives us. The agony of lost love, the hollowness of an absent family member, the cute guy on the basketball court that you just can't muster up the courage to say hi to. A summer trip to Montauk. A night out at a salty dive bar. A foghorn in the distance, sipping a sweet drink. Emptying the fridge, packing up the old condo. Listening to Grandpa's corny jokes. Wondering if life as a prep school art teacher meant anything. Getting even with your older brother. Haunted by Havana's vacant casino high rises and ancient automobiles, dreaming of pizza in Rome.

Chain Linked chronicles life's joys and discontents in vivid detail and gives us a window into our souls.
Praise For Chain Linked: Stories…
"Michelle Blair Wilker's work is a welcomed joy. Her unique diversity of storytelling coupled with her colorful prose makes the characters leap off the page. I highly recommend."
— Debbie Allen, Producer/Director

"In literature, as in music or even life, everything often comes down to discovering your own voice. Michelle Blair Wilker has found her voice as a writer—one that is smart, subtle and sharp. So now it's our turn to discover her."
— David Wild, Writer & Author, Contributing Editor to Rolling Stone, Emmy-Nominated Television Writer

"Michelle Blair Wilker's writing has a lyrical quality to it, and she has a unique ability to impart both a sense of desperation and hints of hope in the same passage. She so succinctly conveys both setting and mood, that there's no need for wasted words."
— Kristen Hansen Brakeman, Author of Is That the Shirt You're Wearing?

"Michelle Blair Wilker writes about slices of life with unexpected turns, and though the characters are unique in their own ways, I find myself relating to them. I always look forward to her next story; she makes me laugh and she makes me think."
— Barry Jay, Writer of The Chosen and Patient Seven

"Michelle Blair Wilker writes with wit, passion, and insight. She has clearly observed life across her years and deftly translated it to the page."
— Brent Monahan, Author of The Jekyl Island Club series, The Book of Common Dead, and An American Haunting

"This incisive collection by Michelle Blair Wilker is a refreshing take on the American short story - an insightful look at life and love in the modern age."
— Deb Goldstein, The Hollywood Reporter

"Michelle Blair Wilker knows the complex underpinnings of our souls. Chain Linked follows the blue highways of her characters' hearts—readers will be captivated by every twist and turn through Wilker's journey to its compelling end."
— Sally Shore, Executive Director of Lit Crawl, Host/Producer, The New Short Fiction Series
Post Hill Press, 9781682615898, 160pp.
Publication Date: June 19, 2018
About the Author
Michelle Blair Wilker is a Los Angeles-based writer and producer. Her work has appeared in Across the Margin, Whistlingfire, Hollywood Dementia, and The Huffington Post. She was a finalist in Glimmer Train's November 2012 contest for new writers and was short listed for the Fresher Writing Prize in 2015. In 2017, she attended DISQUIET: Dzanc Books International Literary Program in Lisbon, Portugal, and was featured in The New Short Fiction Series in Los Angeles. TV producing credits include Stand Up to Cancer and The Grammys.
or
Not Currently Available for Direct Purchase