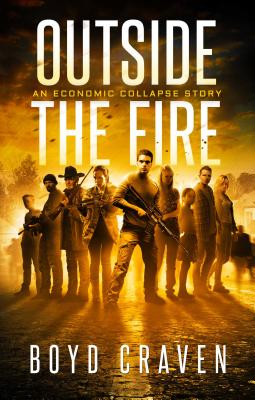 Outside the Fire (Paperback)
An Economic Collapse Story
Permuted Press, 9781682617663, 320pp.
Publication Date: June 26, 2018
* Individual store prices may vary.
Description
The Taylor family thought they were prepared for everything… but they never could have expected their readiness would make them target #1.

Steve Taylor did everything he could to protect his family from what he saw as a weakening dollar and looming economic collapse. But when disaster finally arrives, the Taylors find that they're not prepared for the enemies that emerge within their own suburban subdivision.

The neighbors and HOA are already sore at the Taylors, but as things go from bad to worse, Steve and Amber Taylor must do all they can to keep their family healthy, happy and safe. Realizing they can't survive alone, they work to mend relationships. But there's another community out there preying on the fringes of the subdivision. The real question is: Will help arrive before time runs out?
About the Author
Boyd Craven has penned over 20 books over the last two years, only recently deciding to take the plunge into publishing. His "The World Burns" series has hit the top 10 in the Dystopian Genre in the USA, the UK, Canada and Australia. Boyd has made his home in Michigan with his wonderful wife and about a million kids, but travels to Texas to visit family as frequently as possible.