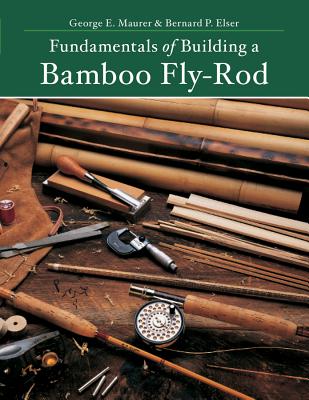 Fundamentals of Building a Bamboo Fly-Rod (Paperback)
Countryman Press, 9781682680308, 256pp.
Publication Date: March 7, 2017
* Individual store prices may vary.
Description
Rodmaker George Maurer has built some of the finest and most innovative bamboo rods seen in a generation. He has imparted this knowledge to his student, Bernard Elser, who explains this exacting craft in simple, precise steps, from selecting culms of bamboo to varnishing your finished rod. Each chapter begins with a summary of the process, a list of tools, and the time needed to complete the steps described, as well as photographs and illustrations illuminating key points throughout the book. Expert knowledge and advice for a range of different rod designs will prove instructive to novices, hobbyists, and even the most experienced rodmakers alike. While bamboo enjoys newfound popularity, the tools and supplies needed to craft it remain difficult to find. Now, withof Building a Bamboo Fly-Roheirloom quality bamboo fly rod. All that's needed is patience, a steady hand, and Maurer and Elser's clear, detailed instructions.