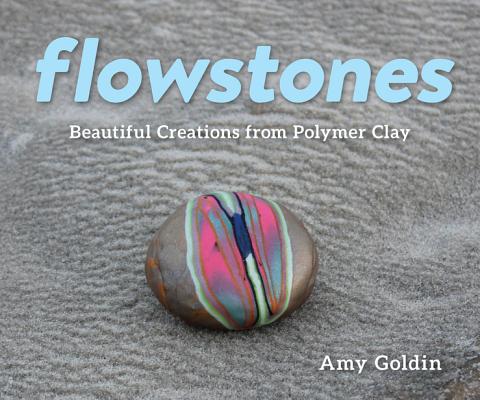 Flowstones (Hardcover)
Beautiful Creations from Polymer Clay
Countryman Press, 9781682681244, 144pp.
Publication Date: February 20, 2018
* Individual store prices may vary.
Description
Conceived of by artist Amy Goldin, "flowstones" are crafted by molding a sheet of polymer clay around a smooth river rock. They impart a sense of calm to the holder, grounded by the weight and soothed by the smooth surface. Each stone's unique shape and pattern gives it a beauty all its own.
In Flowstones, Goldin shares beautiful photographs of the many stones she has created, captured in nature, where their striking appearance contrasts with landscapes of smooth river rocks, grassy parks, and sandy beaches. Goldin includes step-by-step illustrated instructions so even the most hesitant crafters can enjoy creating these delightful objects.