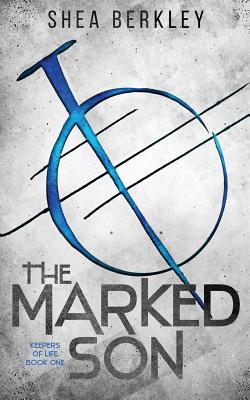 The Marked Son (Keepers of Life #1)
Paperback

* Individual store prices may vary.
Description
Seventeen-year-old Dylan Kennedy always knew something was different about him, but until his mother abandoned him in the middle of Oregon with grandparents he's never met, he had no idea what.
When Dylan sees a girl in white in the woods behind his grandparents' farm, he knows he's seen her before...in his dreams. He's felt her fear. Heard her insistence that only he can save her world from an evil lord who uses magic and fear to feed his greed for power.
Unable to shake the unearthly pull to Kera, Dylan takes her hand. Either he's completely insane or he's about to have the adventure of his life, because where they're going is full of creatures he's only read about in horror stories. Worse, the human blood in his veins has Dylan marked for death...
The Keepers of Life series is best enjoyed in order.
Reading Order:
Book #1 The Marked Son
Book #2 The Fallen Prince
Book #3 The Rising King
Entangled Publishing, 9781682812846, 360pp.
Publication Date: July 10, 2012